Oracle GoldenGate español is Oracle's software for real-time data integration and replication that supports different databases: Oracle, DB2, SQL Server, Ingres, MySQL, etc.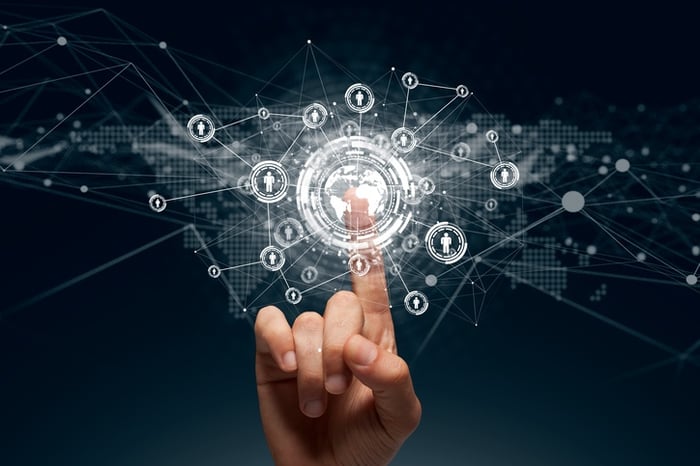 Photo credits: CarlosAndreSantos
This solution does not require the source and destination databases to be the same. Exactly, one of the characteristics of Oracle GoldenGate español the thing is enables high availability solutions, real-time data integration, data capture of transactional changes, data replication, transformations and verification between operating and analytical systems, among other features.
Oracle GoldenGate español delivers exceptional performance with simplified setup and management, tight integration with Oracle Database, compatibility with cloud environments, expanded heterogeneity and improved security.
Why is it important to bet on the Spanish Oracle GoldenGate?
Depending on what your business needs are, it may be of interest to you implement Oracle GoldenGate Spanish. The companies that choose it make this decision for two of its main functionalities:
Enable real-time data integration across the company: Oracle GoldenGate Spanish supports real-time data exchange between OLTP databases, data warehouses and reporting systems. allowing a better understanding of the business and with minimal impact on performance. He does this by making sure: operational data integration, enable service-focused architectures to run on real-time data; the operational report, which generates reports as activity occurs; and the data storage time true, by providing continuous, real-time capture and delivery of the latest change data between OLTP systems and the data warehouse.
Maintain continuous availability for critical systems: What Happens When Downtime Is Eliminated? Sometimes, outages are scheduled and other times occur unexpectedly; anyway Oracle GoldenGate Spanish Helps Institutions Erase Downtime and Improve System Performance and Scalability. The software can be configured to support scenarios such as Disaster recovery in minimal time in mission critical systems, guaranteeing data protection; the uninterrupted operations, allowing you to enjoy zero downtime on system migrations, updates and maintenance tasks; download queries, ensuring high performance for production systems and, at the same time, supports must-have read-only activities through data replication between heterogeneous sources and destinations; Y data distribution, providing reliable access to data thanks to distributed application synchronization.
Oracle GoldenGate Spanish enables you to boost your business operations, improve them with the peace of mind of having good support; and ensure scalability while provides continuous access to mission-critical information in real time.
Do you already have the key to addressing the high-volume, low-impact challenges of data integration and replication?? Do you know how to achieve your goals within the information security and reliability framework required by today's business environment?