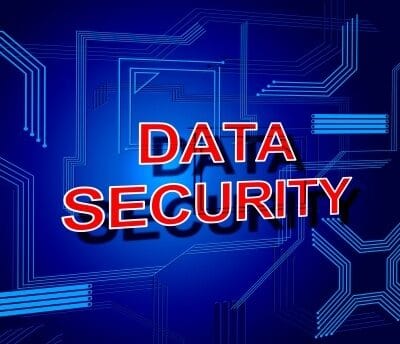 Nowadays, data decoupling is gaining unprecedented relevance. Fundamentally, as a consequence of both More data that has brought the digital revolution, as well as the challenge posed by the imperative of protect critical information, Among others.
If we are looking for a short and simple definition of what dissociated data is, we can resort to the one carried out by the Data Protection Law (LOPD) in your post 3f, in which it establishes them as the processing of personal data that results in a information that cannot be associated to the identified or identifiable person. The mention is repeated in post 5p of the LOPD development regulation (RLODP), when it states that dissociation is any processing of personal data that allows obtaining dissociated data.
At the same time, in chapter 5e specifies that it is a dissociated data is "one that does not allow identification of an affected or interested party. Specifically, for a disassociation procedure to be considered sufficient for the purposes of the LOPD, The application of this procedure must make it impossible to associate a certain piece of information with a specific subject..
From the companies are responsible for the data what stores, It is necessary to carry out treatments that require both the prior consent of the owners and the application of dissociation mechanisms that prevent them from being identifiable. Just so, through these systems we will be able to carry out a correct data management stored.
Functionality and security with data masking
Dissociated data is a cornerstone in data masking projects. As is known, Carrying them out implies submitting the data to a transformation that seeks to maintain realism in order to facilitate the operation, without this implying violating names or running security risks that compromise the confidentiality of the data.
We will obtain data with a real and functional appearance, but separated to avoid possible leaks and comply with safety regulations in hazardous situations. In reality, these are many and very common, either during interaction between different users, when exporting data or when stored data is stolen.
Indeed, more and more situations in which information of all kinds is at risk, including sensitive data for the company or, as an example, those protected by the Data Protection Law (LOPD) Y, exactly for that, necessary Avoid risks masking or encrypting it.
According to regulatory Spanish protector of Personal information, regulated in different standards (THIS, Royal Decrees and LOPD), the dissociated data The provisions relating to the protection of personal data shall not apply.. In other words, since its treatment prevents the information from being attributed to the identified or identifiable person, They are excluded of the same, with what they suppose a legal exception that accounts for the important margin security that can be expected from her.
Versus other protection options data, such as encryption or tokenization, data masking is particularly advantageous to prevent leaks and meet security standards while remaining operational. As long as an optimal implementation is made, the dissociated data will be irreversible. In other words, we will not be able to reverse the masking procedure, making it impossible to recover the original data. O, which is the same, once the information is masked, data decoupling makes it unavailable to anyone.
In this aspect, except for small unavoidable gaps, the disassociation is a guarantee of safety. At the same time, since data masking projects are selective, not everything is masked. Within a data masking initiative, is implemented progressively, from a scalable approach, choosing to mask sensitive data that is truly convenient to gain efficiency. A strategy that is also functional for this purpose, at the same time to be also thanks to its essential attributes, especially being valid, meaningful and preserving referential integrity. Even so, Let's not lose sight of the fact that the larger the dissociated data set, the easier it will be to achieve the goal of making it impossible for it to be reversible.
Image source: Stuart Hundred / FreeDigitalphotos.net
(function(d, s, id) {
var js, fjs = d.getElementsByTagName(s)[0];
if (d.getElementById(id)) return;
js = d.createElement(s); js.id = id;
js.src = "//connect.facebook.net/es_ES/all.js#xfbml=1&status=0";
fjs.parentNode.insertBefore(js, fjs);
}(document, 'script', 'facebook-jssdk'));