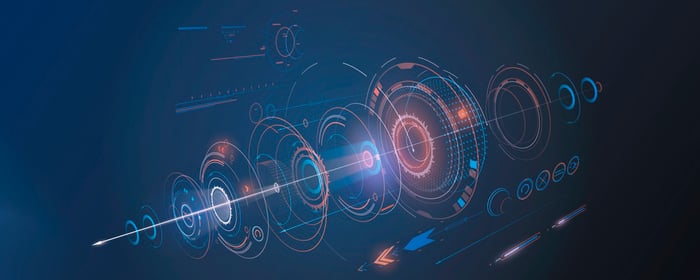 The cloud services increasingly offer more advantages to companies with respect to flexibility, scalability and agility. Data management is no exception, especially in a context like the current one, that you need to access the data remotely. This is why we are going to delve a little deeper into the opportunity to manage data on cloud platforms.: Cloud Data Management.
Cloud data management refers to a platform that coordinates and manages data from mission-critical applications through cloud services, both public and private, while offering data management features like backup, disaster recovery, archive, compliance, search, analysis and management of data copies on a single platform that can be run from anywhere.
There are a range of reasons to use cloud services for data management. For some, it's about catching up with the first steps in the cloud, how to adopt Salesforce, as an example. Some people talk about cost cutting. But for many others, it's mostly about getting out of a business that belongs to the data center, to focus on the competencies that are part of the core of the company. Of course, speed and agility for production and development are also important factors.
You may be interested in reading: The new normal is being in the cloud


Either way, in all strategic vision conversations, what is perceived is a desire, or rather a need to scale the business and innovate at the pace of the competition. Y, as we have said before, Cloud services are critical to accelerating and growing business processes.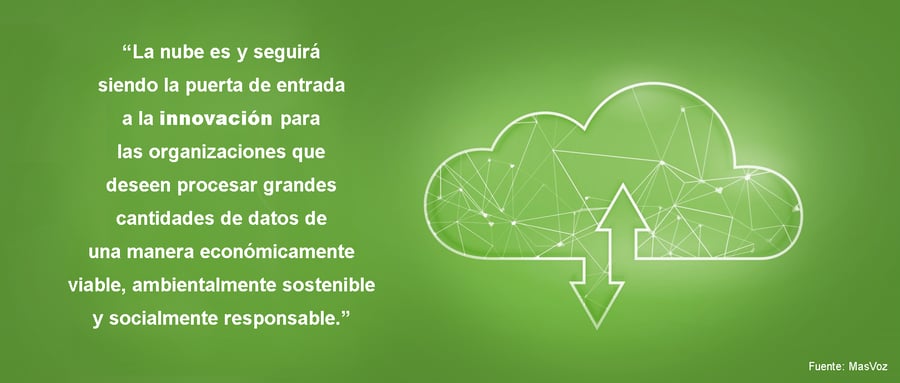 Applications and Benefits of Cloud Services for Data Management
There are almost as many applications as there are benefits of cloud services for data integration. If you haven't heard of them yet, it's time for you know them:
Cloud Test Data Management: Also known as Cloud Test Data Management, is a cloud services application that frees developers from one of their most routine tasks, leaving them time for more strategic and innovative matters. Specifically, this application is responsible for automatically generating safes with the appropriate test data (realistic and high quality) at the right time.
Cloud-integrated contact data verification: These types of tools are a great benefit for an organization, than users of areas such as marketing, sales or customer service can take advantage. Thanks to this verification, risks related to the quality of information disappear or are minimized, expands business knowledge through data enrichment (DaaS), the accuracy of sales forecasts is increased and it is feasible to make an improvement.better follows

printing records and their conversions. Have you experienced the

use of data such as

service (DaaS) to boost contact data verification?


Cloud Customer 360 for Salesforce: what can already be considered a classic of cloud services bases its strength on its ability to clean, automatically manage and consolidate Salesforce account and contact data. With this app, the benefits are as important as the identification of duplications, data validation, the variety of views of different hierarchies, for better contextualization of information or combination of customer records from different data sources.
continue reading:
What to expect in 2021: on the cloud, now in the distributed cloud


The advantages of cloud services are many. Alternatives and alternatives, even more. And more and more companies are opting for cloud platforms to manage their data and take their business to the next level..
Want to know how the cloud can drive your business performance??