What does a Data manager? What are your main roles and responsibilities? In this post we will try to see a kind of job description of a Data manager so that in this way you can understand exactly the duties and responsibilities that this professional should be in charge of, as well as the skills and peculiarities that you will need for the correct performance of your job.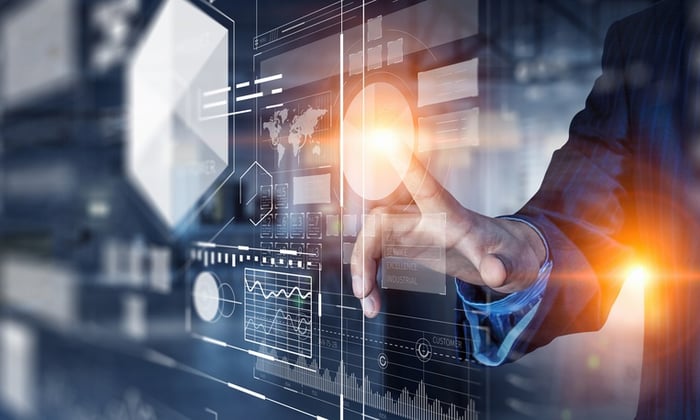 Photo credits: Sergey_Nivens
A data administrator is the person who has the responsibility to collect, maintain and analyze data following an organization's management plans and procedures.
The job description of a data steward involves determining the type and nature of the data that will be collected and the resources that will be used to collect it.
Tasks handled by the Data Manager
Data stewards perform various tools as they strive to deliver valuable information to their institutions.. His main responsibilities in most institutions include:
Make sure data collection procedures are aligned with relevant business rules and guidelines.
Determine the type of data to be collected.
Identify the tools with which to collect them effectively, implementing the policies and methods that will optimize the procedure.
Train workers to be able to collect data autonomously and without errors.
Ensure the correct functioning of the data collection software.
Determine standards on which to monitor the data collection procedure to ensure progress is as expected.
Interpret complex data and explain it to business users for verification purposes.
Take care of reports and analysis related to data collection.
The Data Manager profile that companies are looking for
The requirements, Skills and experience that each organization needs for the professional occupying a Data Manager position will vary. depending on your data needs. Despite this, in general, Companies that advertise in the hope of attracting these types of candidates hope to find:
Someone with numerical and analytical capabilities, who knows how to complement with Interpersonal and communication skills.
A professional able to work in a team, even when with leadership skills.
An individual with clear Research orientation and organizational skills.
It is usually necessary attention to detail and critical thinking, but just as important is that the candidate is able to motivate himself to achieve his goals.
At the same time of a advanced IT knowledge, the familiarity with relevant commercial business standards for the industry in which the organization operates.
It is usual for the published job offer to hire a Data Manager to specify the university degree and specialties who will be best considered in the selection procedure, even though the general trend is that professionals who can call for an interview credit a minimum of 3 years of work experience in the area. Do you already have a Data Manager in your business? Are you thinking of adding this new role to the organization chart?