Oracle Business Intelligence, in its Enterprise Edition version (OBIEE) is a tool provided by Oracle to create reports, interactive dashboards and dashboards in the OLAP environment.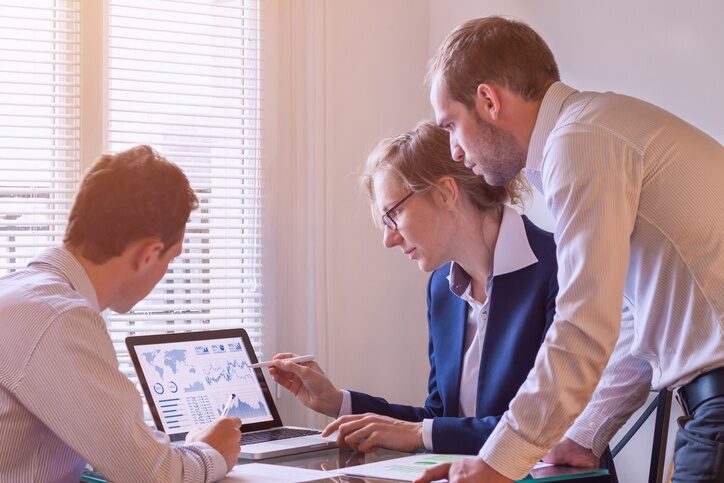 Oracle Business Intelligence provides the user with a robust set of reports, ad-hoc consultation, panels and panel functionality. OBIEE solutions are cost effective solutions compared to a web-based service-oriented architecture.
The Oracle Business Intelligence response has attributes that make it a different option to consider. Among them are the following four:
Rich visualization.
Interactive dashboards.
Animated graphics.
Innovative search system.
The Most Interesting Features of the Oracle Business Intelligence Response
In the moment of choose a business intelligence solution you have to know how to compare between the alternatives available on the market. Some important characteristics of Oracle Business Intelligence that can be decisive for the choice are:
Interactive dashboard. OBIEE offers the user the opportunity to create their own interactive dashboards containing a rich and harmonious visualization, where there is no shortage of 3D pie and bar charts, as well as a rich appearance. The interactive dashboard is one of the most important features of Oracle's response.
Business reports. Oracle Business Intelligence provides a business reporting attribute which gives the user the opportunity to exploit large format templates and also Flash reports.
Self-service reports. This Oracle solution enables the user to create their own reports from scratch. User can create or modify interactive reports, in a totally personalized way.
Integration with Microsoft Office. This is another feature to consider in Oracle Business Intelligence, since it makes it possible for data from Microsoft applications such as Word, Powerpoint or Excel to be used in OBIEE in minutes.
Proactive detection and alerts. Oracle Business Intelligence provides a very powerful alerting engine, almost in real time, based on business events. This alert engine will notify customers or stakeholders through a specific predetermined means.
Actionable intelligence. Converting business processes into interactive reports and dashboards is one of the strengths of this solution.
Advanced visualization. Oracle software enables user to visualize analytical data on different types of maps, like pie chart, the bar graph, etc., facilitating information processing and accelerating better-informed decision making.
Ventajas de Oracle Business Intelligence
Once the main features of Oracle Business Intelligence are known, you can begin to perceive its benefits for the business. Its advantages are many, even though we can highlight the following 5:
Show. One of the biggest benefits of this solution is the screen and the types of screens that are used, that provide an interactive dashboard appearance.
Create reports from scratch. The imagination and intuition of the user will allow you, in a simple way, build your own reports in any functionality.
Usability Reports are enriched when they are easy to use. User can drag and drop columns to create custom report, could not been more easy.
Quick report. Oracle Business Intelligence enables you to create flash reports that enhance the aesthetics of interactive dashboards, making them much more attractive.
Integration with the main data sources. Microsoft or third-party vendors adapt to user requirements of Oracle's response, which guarantees its integration to streamline reports.
Are you considering testing Oracle Business Intelligence?
(function(d, s, id) {
var js, fjs = d.getElementsByTagName(s)[0];
if (d.getElementById(id)) return;
js = d.createElement(s); js.id = id;
js.src = "//connect.facebook.net/es_ES/all.js#xfbml=1&status=0";
fjs.parentNode.insertBefore(js, fjs);
}(document, 'script', 'facebook-jssdk'));